Spawning brown trout ignore social distancing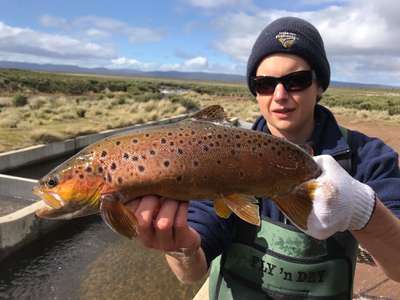 Spawning brown trout have been running thick at Liawenee, despite COVID-19 restrictions forcing the cancellation of Trout Weekend 2020. With good rain and large flows being released from Lake Augusta, trout spawning conditions have never been better at Liawenee. These conditions have seen good numbers of brown trout running into the Liawenee fish trap.
Each year we weigh and measure 200 fish to assist in monitoring the fishery. This year the average weight is 804g and the average length is 415mm, with some fish reaching 1.4Kg. This is very similar to last year where the average weight was 795g and 412mm. The fish are in good condition.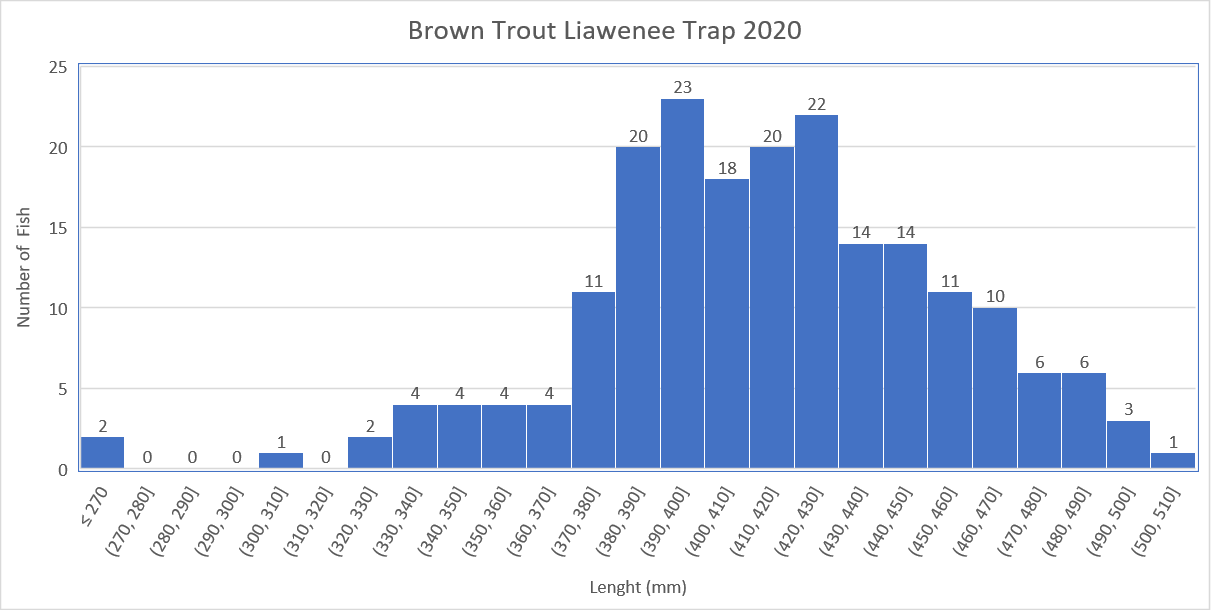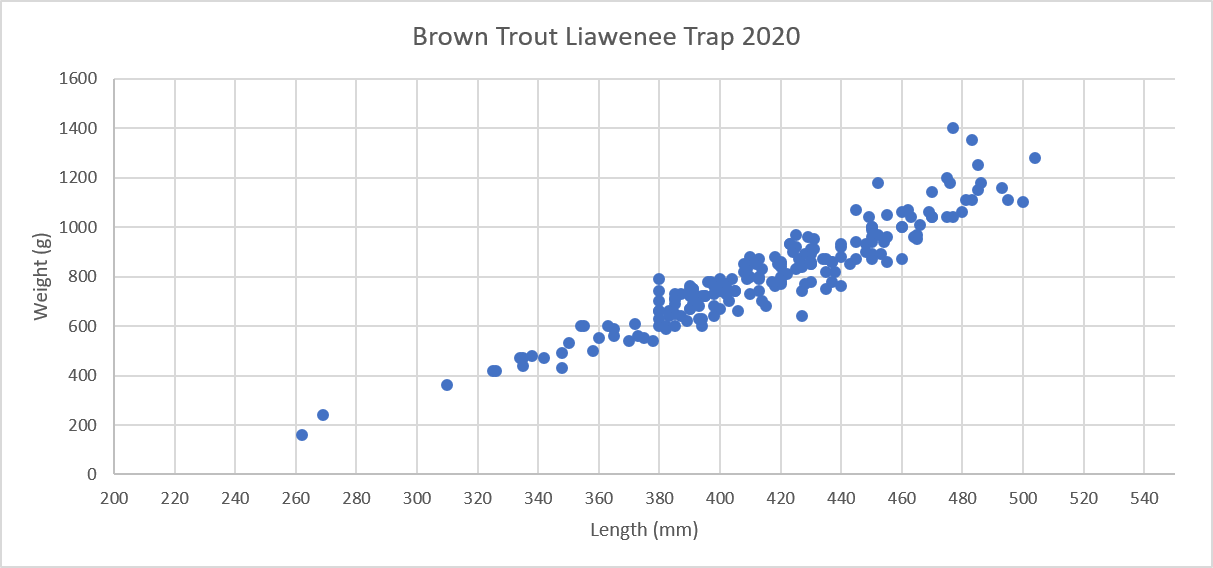 We have been busy moving these fish to popular angling waters around the state. The fish that have been moved to greener pastures, are able to turn from 'good' condition to 'great' condition in the coming season. An up to date record of our fish transfer and stocking activities can be found here https://www.ifs.tas.gov.au/fisheries/stocking/.