Hydro Tasmania drop-in community sessions – you're invited!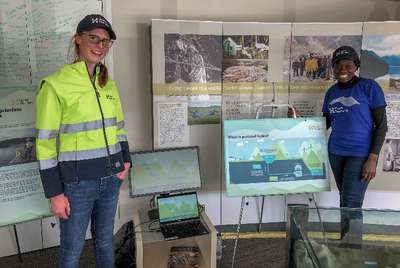 Would you like to know more about what's ahead for pumped hydro?
Lake Cethana, Lake Rowallan and Tribute pumped hydro opportunities are moving to the next stage of assessment. Hydro Tasmania is progressing its feasibility study, to take a closer look at their potential and decide on the first site that could be developed.
Hydro Tasmania is committed to keeping communities informed about the work they are doing on pumped hydro and is inviting residents to drop-in information sessions in September.
Come along and learn more about what's ahead for the pumped hydro feasibility study, ask questions, share your thoughts and opinions, and talk with the technical team.
Drop-in session dates and times
Town

Location

Date

Times

Moina

Cradle Forest Inn

1422 Cradle Mountain Road

Wednesday 4 September

5.30pm - 6.30pm

Deloraine

Deloraine Community House

110-112 Emu Bay Road

Thursday 5 September

5.30pm - 8.00pm

Lorinna

Lorinna Community Hall

Friday 6 September

2.00pm – 3.00pm

Queenstown

West Coast Community Services Hub

Wednesday 18 September

4.30pm – 7.30pm
All are welcome!
Come along for a chat. Hydro Tasmania's technical team will be available for discussions and to answer your questions (and to share a cup of tea with you). You can stay as long or as little as you like.
Refreshments and supper will be served during the drop-in sessions. Registrations aren't required and all are welcome. Hydro Tasmania will have activities for the kids.
For those who can't attend the sessions, there is more information on the Hydro Tasmania website.