World Fly Fishing Championship 2019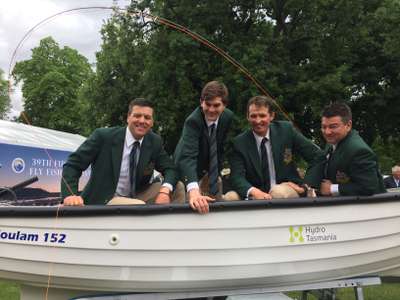 You have probably seen in the media that the team representing Australia were presented with their jackets by the Premier of Tasmania, Will Hodgman, at the official launch of the World Fly Fishing Championship 2019 held on Parliament House lawns in Hobart on Saturday. Tasmania is strongly represented in the team with three of the five competitors being local along with the captain.
The competition goes from Monday 2 to Friday 6 December with the Woods Lake, Little Pine and Penstock lagoons and the Mersey and Meander rivers being the venues.
There will 23 countries competing in the event with the first of the international teams due to arrive later next week.