Calling all junior anglers – come & try your luck at Trout Weekend!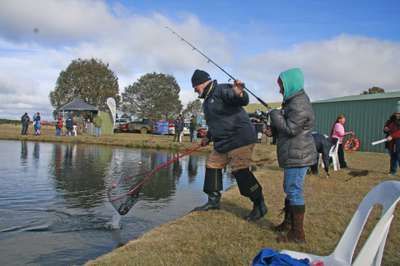 The ever-popular junior angling pond will be part of Trout Weekend once again this year (18 & 19 May 2019). Fishcare volunteers will be on hand to provide advice, hints and tips for junior anglers (under 14 years) to help them try and catch a trout. Each angler will be allowed to fish for 10 minutes before moving on so the next person in the queue can try their luck. If you are lucky enough to catch a trout you are welcome to keep it or release it. There are also eight tagged fish in the ponds, if you catch one of these you will win a prize generously donated by 42 Degrees South Real Estate.
For more information about Trout Weekend 2019 click here.