Bronte Lagoon Fishery Performance Assessment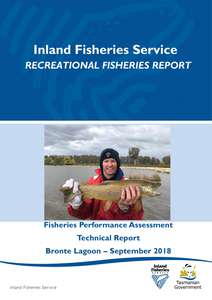 During September last year, we did a survey of the trout population in Bronte Lagoon.
We published a summary of the results in the Quarterly Report to Anglers for September to November 2018.
We have now published the full report that includes a review of catch rates and fishing effort. This technical report is available on the IFS website, along with a number of other fishery assessment reports for other waters. We use these to assist in managing our trout fisheries. The results influence stocking, bag and size limits, and helps us identify any areas of concern.
Read more in the Bronte Lagoon Fishery Performance Assessment Technical Report 2018.