The year of the World Fly Fishing Championship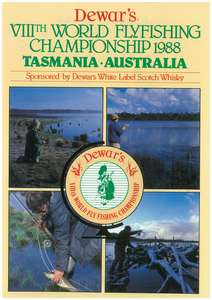 This year, on behalf of Australia, Tasmania will host the 39th World Fly Fishing Championship. From 2 to 6 December competitors from up to 30 countries will experience fishing for Tasmania's wild brown trout.
After years of planning, the excitement is building.
This will be the second time Tasmania has hosted the championship. In 1988, competing anglers fished three venues, Little Pine and Bronte lagoons and London Lakes. The competition was shore based with anglers wading set beats. The local angling community who volunteered their support still talk about the friendships made and the camaraderie of the event.
Now the event is held across five venues. Competing anglers will fish from boats on Little Pine and Penstock lagoons and Wood Lake and wade beats on the Meander and Mersey rivers.
Again, the Championship will be a great opportunity for local volunteers to see the best fly fishers in the world and make lifelong friendships.