Cumbungi (bullrush) control continues at Four Springs Lake
Published on Feb. 13, 2018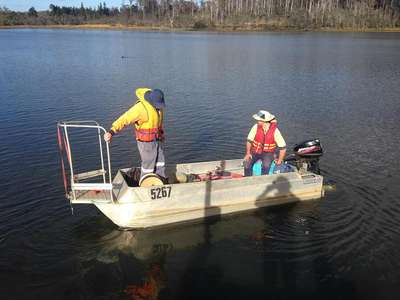 As part of an ongoing program to control cumbungi (bullrush) at Four Springs Lake we engaged Woodlands P/L to spray the remaining infestations around the lake.
Spraying with bi-active herbicide (frog and aquatic fauna friendly) was completed on Wednesday 7 February.
Over coming months these infestations should die off. Follow up treatment is planned for 2019 should a 100% success not be achieved.
The infestation at the southern end of the lake that was slashed in January will be slashed again in late February.