Whitebait poacher convicted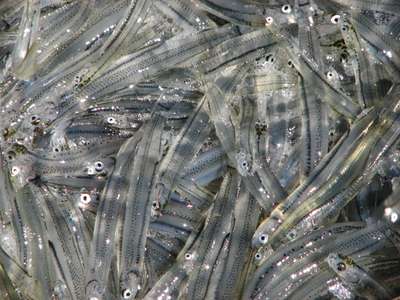 On Monday 25 September 2017 Dale Lester Lambert of Smithton appeared in the Burnie Magistrates Court and was convicted of whitebait offences. Lambert was fined a total of $1113.00 with court costs of $164.30 for offences including illegal possession of whitebait and a non-permitted net. The penalties handed down in this instance should serve as a warning to those who choose to disregard the strict regulations around the taking of whitebait. The management of the whitebait fishery is of the utmost concern to the Inland Fisheries Service and poaching activities have the potential to seriously jeopardise the ongoing sustainability of it.
The whitebait season starts this Sunday, 1 October 2017 and runs to 11 November 2017 inclusive. A recreational whitebait licence is required to take or possess whitebait. The rivers open for whitebait fishing are subject to a schedule of annual rotations of open and closed waters. Whitebait fishers will need to ensure that the river they are proposing to fish is open for the season.
This year the rivers are: Black River, Brid River, Don River, Duck River (except 50m above or below the weir), Henty River, Huon River, Inglis river, Little Forester River, Pieman River, River Derwent, River Forth, River Leven, kanamaluka / River Tamar, including Trevallyn Tailrace, and Rubicon River (except 50m above or below the weir).
Anyone who suspects or witnesses unlawful activity is urged to contact Stephen Hepworth, Manager of Compliance and Operations at the Inland Fisheries Service on 0438 338 530.