Easter salmon ready to be caught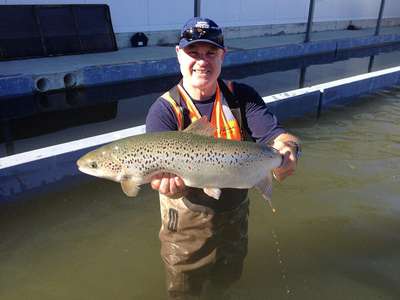 Yesterday we stocked 240 Atlantic salmon into Brushy Lagoon and today 120 were put into Craigbourne Dam.
The fish were in the 4-5kg range. This should provide a bit of excitement for anglers over the Easter period.
When our officers were stocking Craigbourne they noted that angler were catching some nice resident brown trout. The cooler conditions should see improved fishing in the lowland waters.
The fish were supplied by Petuna at Cressy.