Lake Leake stocked with adult rainbow trout in preparation for the new season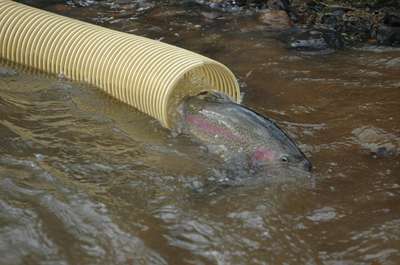 On July 3, 2013, Inland Fisheries Service (IFS) stocked 900 rainbow trout from Springfield Hatcheries were released at Kalangadoo Bay, Lake Leake. The fish were between 900 and 1200 grams and in fantastic condition.
Lake Leake is a popular fishing location, particularly for northern based anglers. The lake is popular with boating anglers and has two boat launching areas. This season trolling will be permitted using petrol outboard motors, previously trolling has been restricted to electric and oar propulsion.
The new stock of rainbow trout will be waiting for all anglers who are keen to try their luck when the season opens Saturday 3rd August 2013.
By Mutthakorn Sangtian (Work experience student)