Good news for River Derwent anglers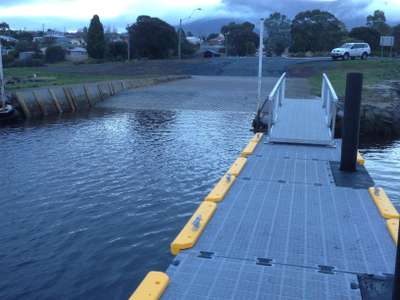 Anglers and boaters alike will be pleased with recent improvements to the popular Prince of Wales Boat Ramp off Gepp Parade.
Jointly funded by MAST and the Glenorchy City Council the works included resurfacing and upgrading the ramp to the recommended gradient of 1:8 which will allow for all tide use.
Users will also enjoy the addition of a pontoon system which will significantly aid launching and retrieving of vessels, not to mention the boarding of passengers etc.
With the River Derwent downstream from the Bridgewater bridge open to angling all year round this facility is an ideal launch point for a day targeting sea-run and resident trout.