Tooms Lake Boat Ramp Upgrade Planned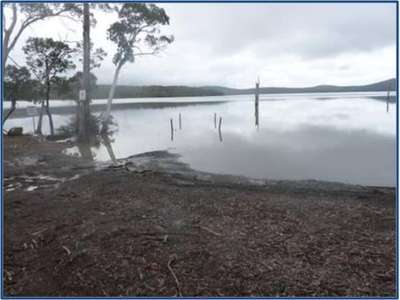 The condition of the boat ramp at Tooms Lake this season has been noted, with several anglers contacting the Service about it. Marine and Safety Tasmania have set aside $20,000 from MAST's recreational boating fund to upgrade the ramp but the work cannot commence until the lake level drops significantly.
Due to the high water levels at the moment, any work is impractical. It is most likely to take place much later in the season, provided that easterly weather patterns during the summer months do not cause further inundation at Tooms Lake.